BWTAS members Brian Light and Brian Alderman have kindly given their time to provide a day out for water tower and history enthusiasts. 
Firstly the Earls Colne Heritage Museum in
Earls Colne
 in Essex will be opened specially for BWTAS at 11 AM on Saturday 27th September 2008. 
The museum in housed in the water tower of the former Atlas Works, a foundry making agricultural machinery. 
Address: The Old Water Tower, Reuben Walk, Earls Colne, Colchester, Essex, CO6 2SZ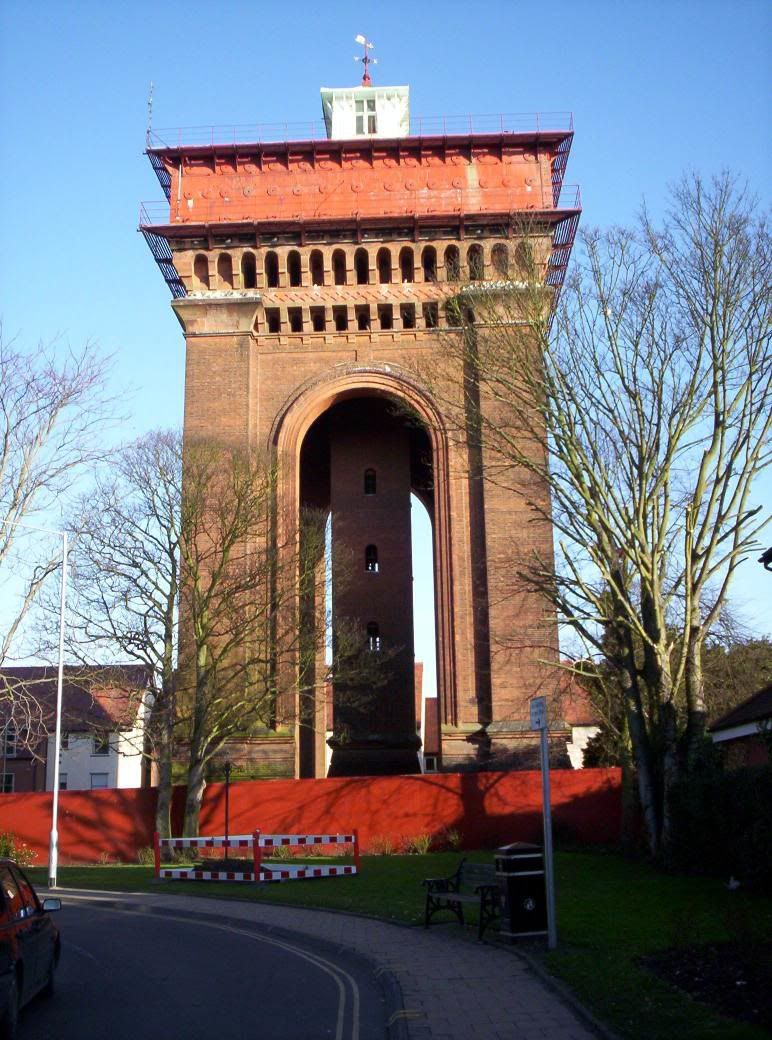 Later in the afternoon BWTAS will meet at 1.30 PM outside 'Jumbo' the water tower on Balkerne Hill, Colchester, for a guided tour of the historic centre by Brian Light, co-author of the guide available for £2 at local tourist information centres and an expert on the history of Colchester's water systems.
These events are free but a donation to ECHM would be gratefully apppreciated as would buying a beer or two for your guide afterwards!
To get to 'Jumbo' from Earls Colne by car: take the A1124 southn towards A12 then take A133 to Colchester, then turn right at roundabout up Balkerne Hill A134. 
Go up Balkerne Hill to the large roundabout, do a complete circuit and down Balkerne Hill. Take the slip road to St Mary's multi-storey car park on the left. Walk over Balkerne Hill on the footbridge, go through the Balkerne Gate, approach Jumbo but turn right towards Church St. 
However, if coming direct to Colchester: come via A12, then down Ipswich Rd A1232, then right along Cowdray Ave A133, then up Balkerne Hill as above.

For lunch in Colchester, the Old Court House (labelled on map) near Jumbo is a pleasant cafe which does decent food.
To travel from the Atlas Works to Jumbo by public transport, you can take the 88 bus. Please go to
Traveline
 or
Google Maps
and enter the postcode CO6 2SZ as the start and CO3 3AA as the destination. 
Travel time is about 45 minutes with five minutes walking at each end.
Cyclists might like to know that Earls Colne is 6.8 miles from Marks Tey rail station where there is ample car parking on weekends.